Hong Kong: Learn Transcendental Meditation (TM)
January 11, 2015
Transcendental Meditation Center in Hong Kong

National website: click here
More information contact here
Telephone: 852 8103 3678
Email: hongkong@tm.org 
Certified TM teachers in Hong Kong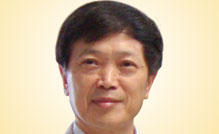 Dr. Yunxiang Zhu
Dr. Zhu is the Vice President of Asia Expansion and professor of business at Maharishi University of Management (MUM), USA. For the past 15 years, Dr. Zhu has worked in both China and USA to promote international academic exchanges and MUM's Consciousness-Based Education. As a result, MUM has established partnership with 5 prominent Chinese universities, and thousands of Chinese students learned Transcendental Meditation either in mainland China or at MUM in USA.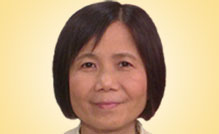 Grace Yuhming Chow
Grace was a certified school teacher before she became a full-time teacher of Transcendental Meditation (TM) in 2009. She is particularly interested in promoting Maharishi's Consciousness-Based Education which utilizes TM to unfold the full mental potential of the students and help them grow into fully developed individuals—the goal of education.
Tony Yiunam Chan
Tony has been a teacher of Transcendental Meditation (TM) since 1992. Tony has a master degree in Physics from Chinese University of Hong Kong (CUHK) and is particularly versed and competent in explaining the scientific researches on TM.
Natalie Warn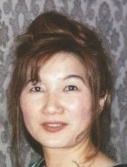 For the past 15 years, Natalie had been the owner of a commercial real estate business in Sydney Australia before becoming a TM teacher in Hong Kong. She has been practising Transcendental Meditation since 1986 and since then, she has gained so much out of the technique and her life has advanced on many different levels. Her passion is to want everyone in the world to experience what she has or better. She feels that TM is the ultimate solution to all problems in life as what Maharishi said "Just as watering the root of the tree makes all aspects of the tree flourish, the regular practice of Transcendental Meditation enhances every aspect of life." And she is 200% into it – grow, advance, evolve!